Nigeria + 3 more
Lake Chad crisis: ICRC steps up response [video]
Format

News and Press Release

Source

Posted

Originally published

Origin
The Lake Chad region is suffering a humanitarian crisis. Over a million of people have fled the conflict and are currently living under difficult conditions inside Nigeria. Others have moved to Niger, Chad or Cameroon and are in an equally dire situation. The International Committee of the Red Cross is appealing for extra funds so that it can help these people.
"Many families have had to travel long distances to find safety and are struggling to survive. They've lost almost all their belongings, and families often get split up in the rush to escape," said Yasmine Praz Dessimoz, who heads the ICRC's operations in Northern and Western Africa.
"A combination of violence, displacement and a lack of basic services is having a massive impact on people in the conflict zones of these countries," she added.
Losing everything
Hefesu Adamu and Ummu-Salma spent several days in the forest with their children before finding refuge in Yola, Nigeria, having fled with only the clothes they stood up in.
To help people like Hefesu Adamu and Ummu-Salma, the ICRC is asking donors for an extra 60 million Swiss francs ($65 million). The money will be spent on boosting the assistance we provide. In Nigeria alone, we intend to provide food for an additional 380,000 people. In Cameroon and Niger, displaced people and host communities will also receive food from the ICRC, aided by the Cameroon and the Niger Red Cross Societies.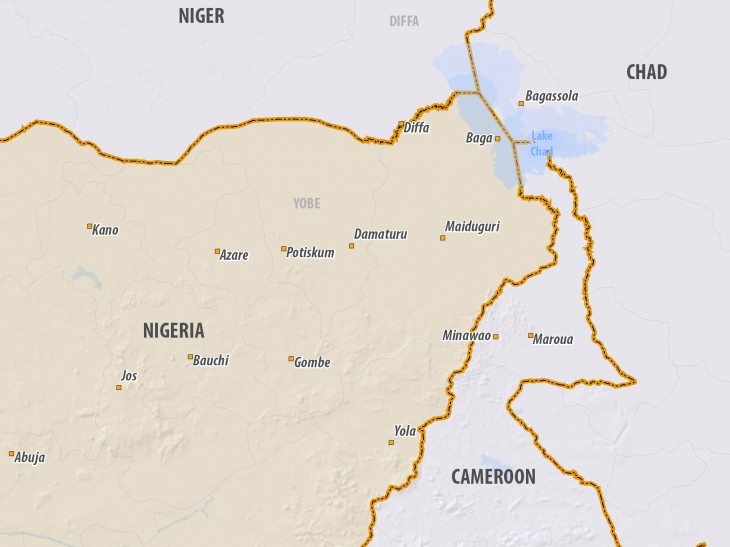 Reducing dependency on aid
Vita Ekwas leads a small community of people in northern Nigeria. He explains how aid from the ICRC and the Nigerian Red Cross has made a difference. But Ekwas is waiting impatiently for the rainy season, when people from his community will be able to start sowing seed to grow their own food.
The ICRC will be stepping up projects to boost food production in Nigeria, Niger and Cameroon. The additional funds will also enable us to bring clean drinking water to a larger number of vulnerable people.
Improving health facilities is also a priority. In northern Nigeria, the ICRC will support 12 primary health care facilities. In Maiduguri (Nigeria) and Diffa (Niger), staff of the regional hospitals will treat more wounded people and hone their skills with the help of ICRC surgical teams. The ICRC will also explore ways to support the health system in Cameroon's extreme north.
Many people displaced in the Lake Chad region have lost contact with their families. Tracing services will be expanded across the region. Already, increased efforts are bearing fruit in Chad, where phone services have been set up with the local Red Cross.
Obstacles to aid
It is not easy to bring help to such a huge region, where the population is scattered and security conditions uncertain. In many areas, the ICRC is one of the few humanitarian organizations operating. Hélène Plenneveaux, deputy head of the ICRC in Nigeria, explains some of the obstacles.
We will be carrying out most of these operations with the help of the Red Cross Societies of the countries affected by the conflict.
The additional funds will take the ICRC's 2015 budget for Nigeria, Niger, Cameroun and Chad to over 110 million Swiss francs ($120 million), making the ICRC response to the crisis one if its top global operations.