Tunisia
Mapping Mediterranean migration
In the space of a week, at least 750 migrants are feared to have died crossing the Mediterranean Sea.
Many thousands of others have risked their lives this year, fleeing conflict and instability in Africa and the Middle East, in small, often decrepit vessels in an attempt to reach European territories.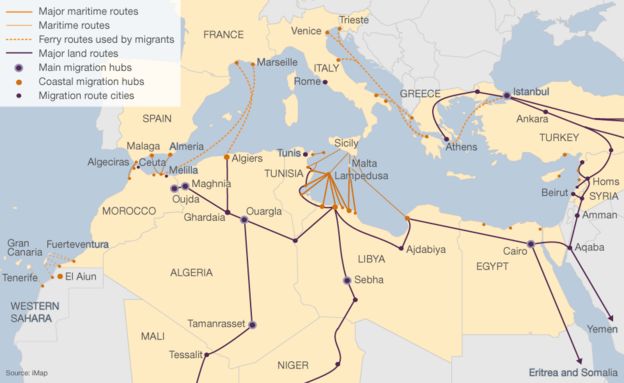 A boat carrying 347 illegal migrants from Tunisia has reached Italy, raising fears of a new wave of crossings after a week of bad weather.
The fishing boat brought the migrants to the tiny island of Lampedusa, less than 160km (100 miles) across the Mediterranean from the Tunisian coast.
Thousands have arrived since mid-February, amid unrest in Tunisia.
Read the complete story on the BBC