Eritrea
Ongoing
Mapping Mediterranean migration
In the space of a week, at least 750 migrants are feared to have died crossing the Mediterranean Sea.
Many thousands of others have risked their lives this year, fleeing conflict and instability in Africa and the Middle East, in small, often decrepit vessels in an attempt to reach European territories.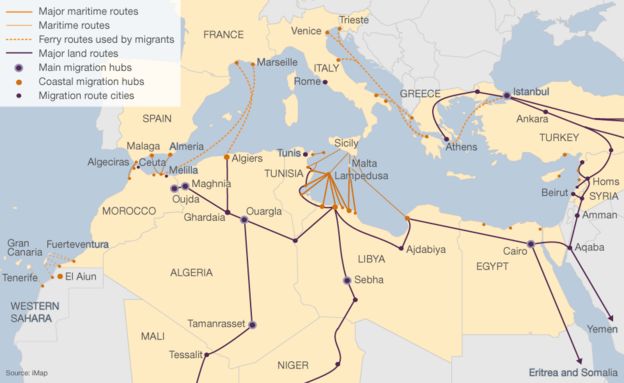 Ash spewing from the Nabro volcano in Eritrea has covered villages in Ethiopia, affecting at least 5,000 people, aid workers say.
Initial reports said eight villages in the Biddu district of Ethiopia, close to the border, were covered by volcanic dust.
Read the complete story on the BBC
Mapping Africa's food crisis